Welcome to the Hendrick Counseling Secure Patient Area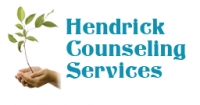 Kim is a Licensed Clinical Social Worker, who has been involved in the mental health field since 1991. She has her Bachelor's (Psychology) and Master's (Social Work) degrees from the University of Tennessee. Kim has a heart for helping other's navigate through life's obstacles by exploring opportunities for change and self-awareness. Kim is solution focused in the care that she provides to individuals ages 21+. She has experience in assisting individuals with relationship and family issues, work struggles, life transitions, self-esteem, depression, anxiety, grief, emotional distress, stress and anger management. Kim is also a certified Anger Management provider.
Log in to the secure portal.